Rafael on The Personalized Diagnostics Podcast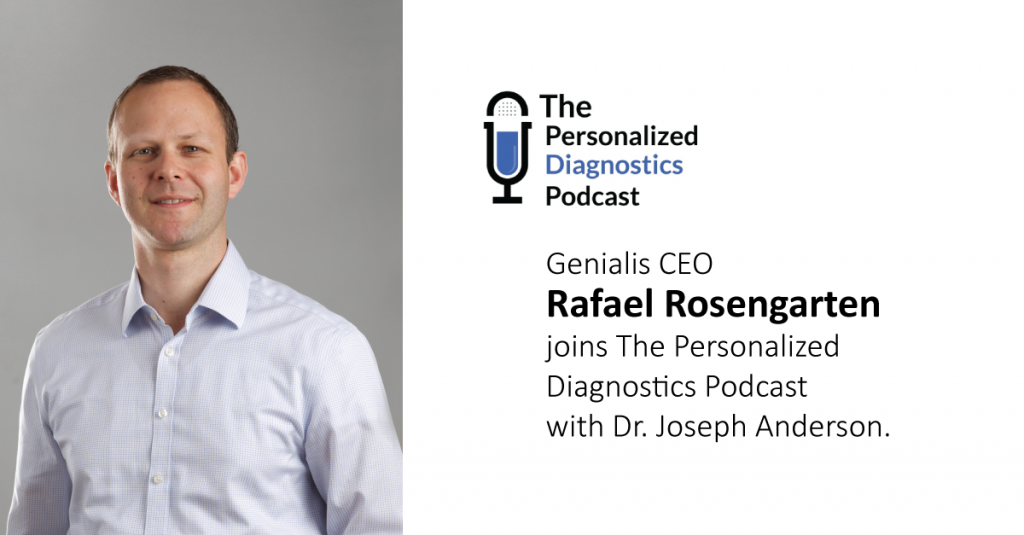 This time on the other side of the mic, Genialis CEO Rafael Rosengarten joins Dr. Joseph Anderson for an excellent discussion about the role of artificial intelligence in diagnostics and clinical development.
Joe and Rafael start at the top and do a great relating the nitty gritty of AI in healthcare to products and topics we can all relate to in our lives. Have a listen!