Genialis Expands Portfolio of Multi-Omics Data Analysis Workflows to Extend Applications for Drug Discovery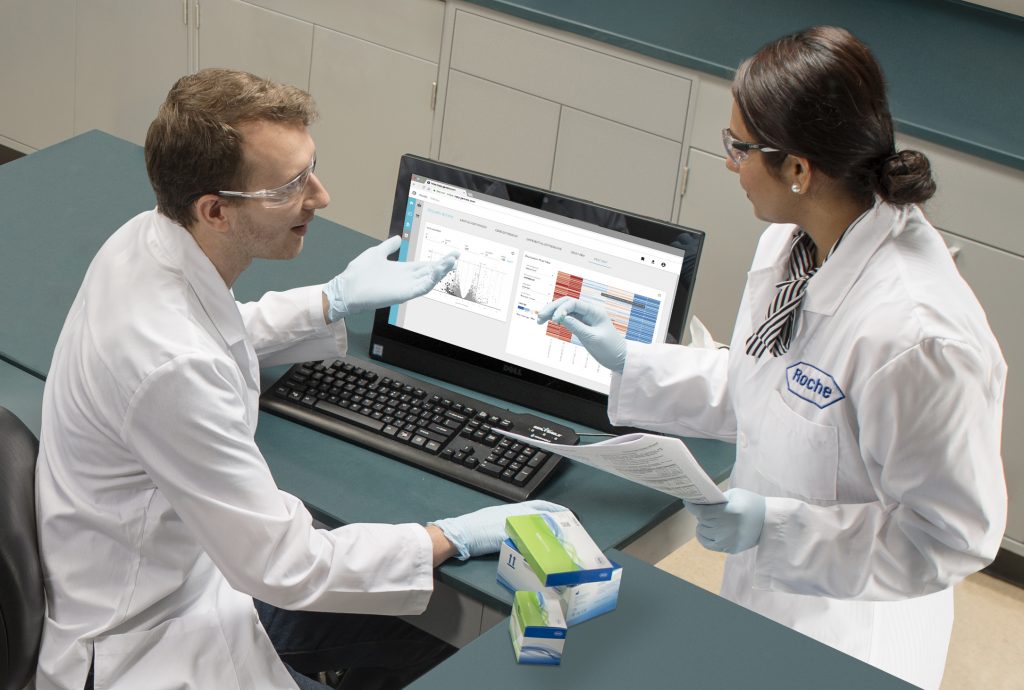 Genialis' single-click visual analytics solution complements single-day RNA-seq library preparation
Originally published on Business Wire.
Genialis, which provides AI-driven, platform-enabled data integration solutions to help accelerate drug discovery, today announced a partnership with Roche to provide researchers with a complete, streamlined next-generation sequencing (NGS) workflow for gene expression profiling. By using Genialis, Roche KAPA RNA HyperPrep Kit* customers now have end-to-end support from sample through analysis. Genialis and Roche are debuting the integrated solution at the 68th Annual Meeting of the American Society of Human Genetics (ASHG 2018), which takes place October 16-20 in San Diego, CA.
Biological tissue samples like cancer stem cells, blood plasma, and serum are valuable sources of material for translational oncology research; the complexity of generating and analyzing NGS-based expression data from these samples, however, remains one of the most restrictive bottlenecks to elucidating the molecular mechanisms of disease progression, drug activity, and therapeutic response.
To address these challenges, the new RNA-seq analysis workflow combines Roche's KAPA RNA HyperPrep Kits— a robust, single-day RNA-seq library preparation that increases the efficiency and sensitivity of sequencing low-input samples— with the Genialis software platform. Genialis, which provides an automated, "single-click" data processing pipeline and guided interpretation workflows for gene expression analyses, supports the entire family of KAPA RNA HyperPrep Kits.
"The insights researchers can derive from high-throughput RNA sequencing data are critical to furthering the advancement of drug discovery and precision medicine," said Rafael Rosengarten, co-founder and Chief Executive Officer of Genialis. "That said, knowing how to make sense of those data can be overwhelming, especially for scientists without computational backgrounds. Through this partnership, researchers will have much more control over their data, and be able to quickly generate and disseminate actionable information to push their research forward."
Genialis will showcase the data analysis workflow at ASHG 2018 in the San Diego Convention Center exhibit hall, booth #741. Information on Roche Sample Prep Solutions for RNA-Seq, and joint software demonstrations with Genialis will be available at the Roche Sequencing & Life Science exhibit, booth #715.
In addition, Genialis and Roche will co-sponsor a webinar entitled "Defining a Multi-Omics Target Discovery Framework for High-Risk Cancers," on November 27th. In this presentation, Stephen C. Mack, Assistant Professor at Baylor College of Medicine, will illustrate how his innovative approach to integrating RNA-seq and ChIP-seq data enabled the discovery of novel drug targets in chemotherapy-resistant cancer models. To register for the webinar, visit genial.is/RocheWebinar.
To learn more about the integrated Genialis + KAPA RNA-Seq data analysis workflow, please visit genial.is/RocheWorkflow.
* For Research Use Only. Not for use in diagnostic procedures.