Genialis and OncXerna co-present their latest findings implicating the Xerna TME Panel as a pan-cancer diagnostic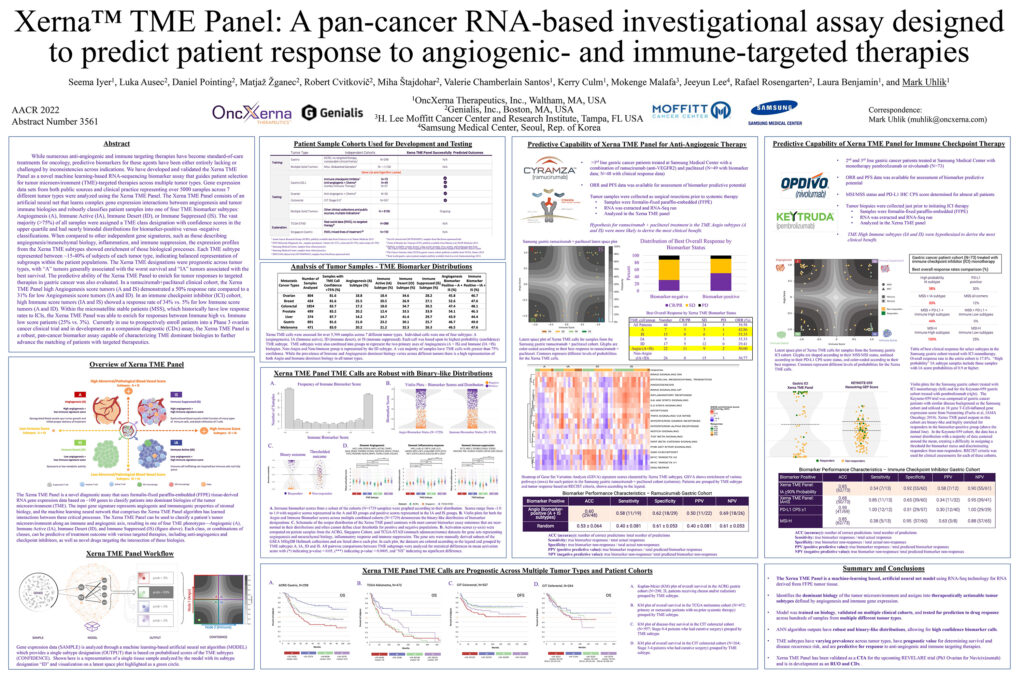 At AACR 2022, Genialis and its long time collaborator OncXerna Therapeutics, unveiled recent analyses supporting the application of the Xerna™ TME Panel, designed to predict response to targeted therapies, in additional solid tumors. The Xerna TME Panel is a novel RNA-sequencing based assay that uses machine learning to decipher the dominant biological state of patient tumor samples. Genialis recently incorporated the classifier algorithm into its ResponderID biomarker discovery platform.
The poster is available here.