A Novel Tumor Microenvironment Patient Classifier for Gastroesophageal Cancer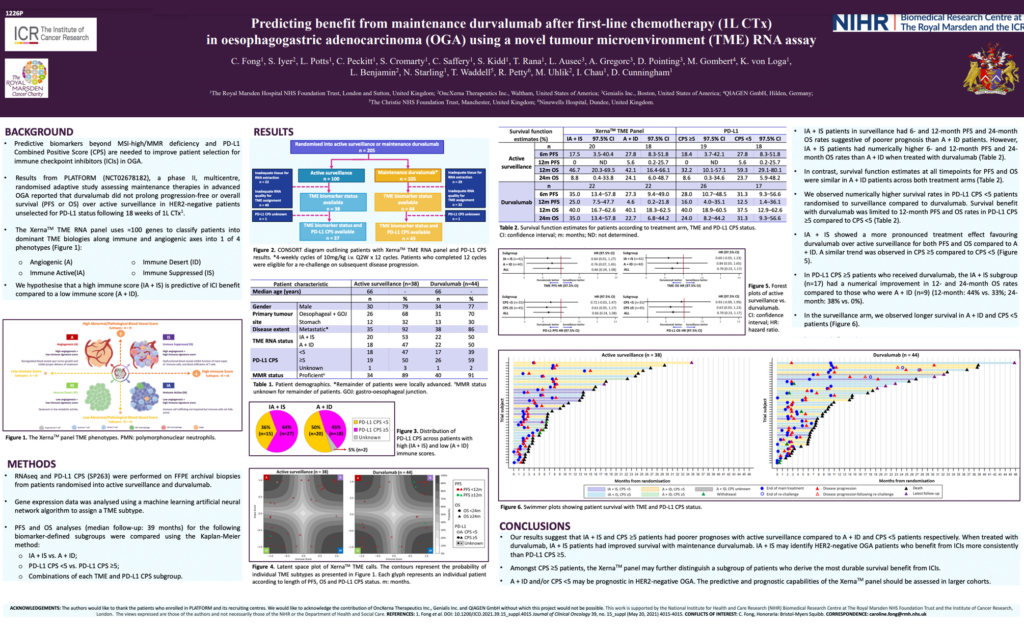 At ESMO 2022, Genialis co-authored a poster with collaborators from The Royal Marsden Hospital NHS Foundation Trust, OncXerna Therapeutics, Qiagen, The Christie NHS Foundation Trust and Ninewells Hospital, evaluating the potential of the Xerna™ TME panel as a predictive biomarker for immune checkpoint inhibitor (ICI) therapy in oesophagogastric adenocarcinoma (OGA). Results indicated that the Xerna Panel could enrich for responders to ICI treatment, and may be prognostic for HER2-negative OGA. This study motivates further study of the application of the Xerna Panel in this tumor setting.
The poster is available here.