SITC 2022: some thoughts in review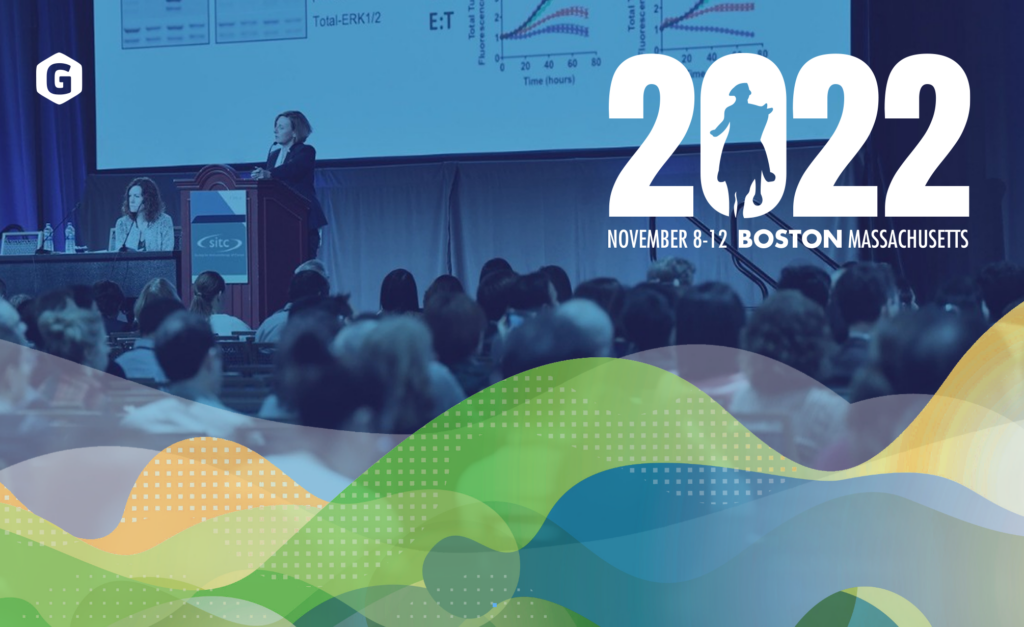 By Luka Ausec and Daniel Pointing
Below are some observations, inferences and opinions gathered from our attendance at SITC 2022 in Boston this November. Overall we found the quality of scientific presentations met the high bar typically set by this meeting, and the emerging clinical evidence for use of immunotherapies in various clinical settings was quite encouraging.
Scientific/technological trend of the season:
spatial transcriptomics/proteomics
There was no shortage of spatial-omics presentations and conversation. Here are a few highlights:
AstroPath presented by Janis Taube (see here for an accessible intro). The methods originally developed in pathology are applied to pathology imaging; this was a memorable talk that earned a mention in countless conversations during the breaks, and stood out from the many spatial-omics presentations.
Tertiary lymphoid structures (TLS), which only came into discussion a couple of years ago (e.g. this recent review), were described in several talks. Though a new-ish field, we now see them popping up everywhere (pun intended). Their biomarker potential will become even greater if we find a way of detecting them with a more readily available method than spatial imaging.
Clinical conversations
A big emphasis was put on the recent breakthroughs in neoadjuvant immunotherapy in cancer, especially compared to ESMO where this topic and some of the speakers were definitely present. Neoadjuvant immunotherapy is a theoretically sound approach supported by many favorable studies. Clinicians are getting visibly excited, but the patients' insistence to "get that thing out" seems to remain an obstacle for a wider application (and thus data collection) of this approach.
In a similar vein, several retrospective studies were presented on the utility of ICI beyond progression. Alexandre Synder gave a great presentation that discussed inherent issues with iRECIST, namely the heterogeneity of tumor responses within the body to ICI, particularly in those cancers that are thought to respond well to ICI (i.e. gastric, lung and melanoma). A large retrospective study of rechallenging with ICI beyond progression observed that approximately 60% of new lesions (progressive disease, or PD as per RECIST) shrank when rechallenged with ICI. Furthermore, when recalculating RECIST scores prior to rechallenge, stable disease was the most common outcome.
Biomarker opportunities
Biomarkers for ICI remain a focus of many research organizations, yet the results underwhelm. For example, the KEYNOTE-495 study aimed to combine TMB and the 18-gene inflammatory signature but failed to improve response in comparison with historical results for pembrolizumab monotherapy. We now see more focus being directed to other immune targets (e.g. LAG3) or even fibroblasts.
A couple of great sessions highlighted a need for biomarkers of immune related adverse events. These would enable us to avoid or proactively manage AE.
In sum, there really is no shortage of cool basic science findings with scRNA-Seq and spatial (transcriptomics/imaging) methods. Yet, it will require considerable effort to translate our knowledge and emerging tools into simple and inexpensive assays (i.e. for clinical devices), and there aren't many such examples yet. Further, even in the crowded space of ICI biomarkers, there's plenty of room and need for better predictive assays and a real unmet need for biomarkers of safety.
Image credit: Society for Immunotherapy of Cancer FB page