ResponderID™: The Biology-First Machine Learning Platform for Biomarker Discovery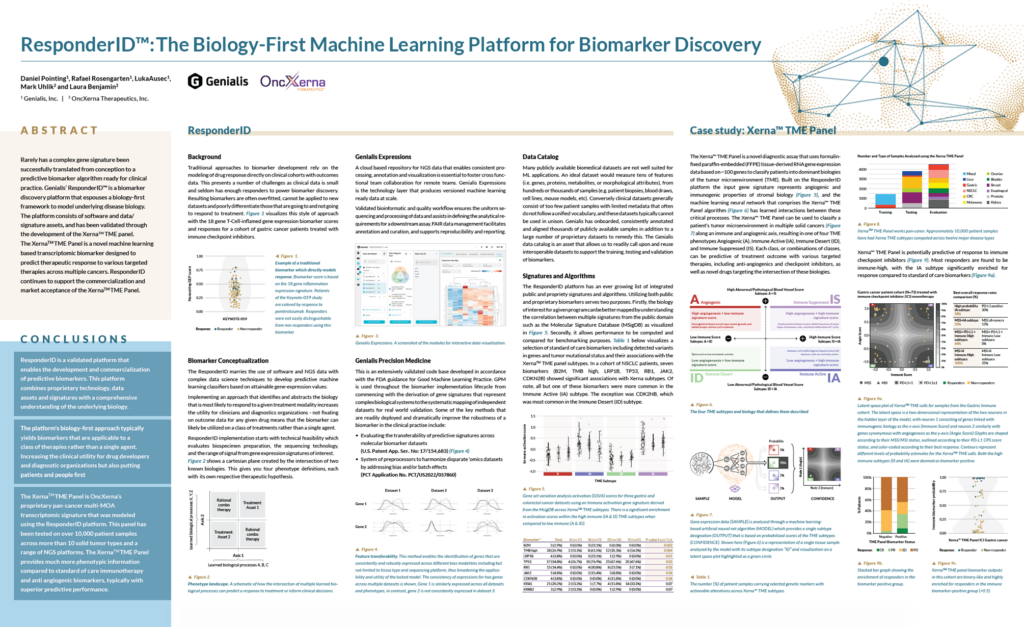 Rarely has a complex gene signature been successfully translated from conception to a predictive biomarker algorithm ready for clinical practice. Genialis' ResponderID is a biomarker discovery platform the espouses a biology-first framework to model underlying disease biology. The platform consists of software and data/signature assets, and has been validation through the development of the Xerna TME Panel. Join us at at AACR Annual Meeting where Genialis' own Daniel Pointing will be presenting both an overview of the platform as well as the use case of the Xerna TME panel, a first in class pan-cancer pan-drug modality complex transcriptomic biomarker.
The poster is available here.