Genialis Maintains ISO 27001 Information Security Certification for Sixth Year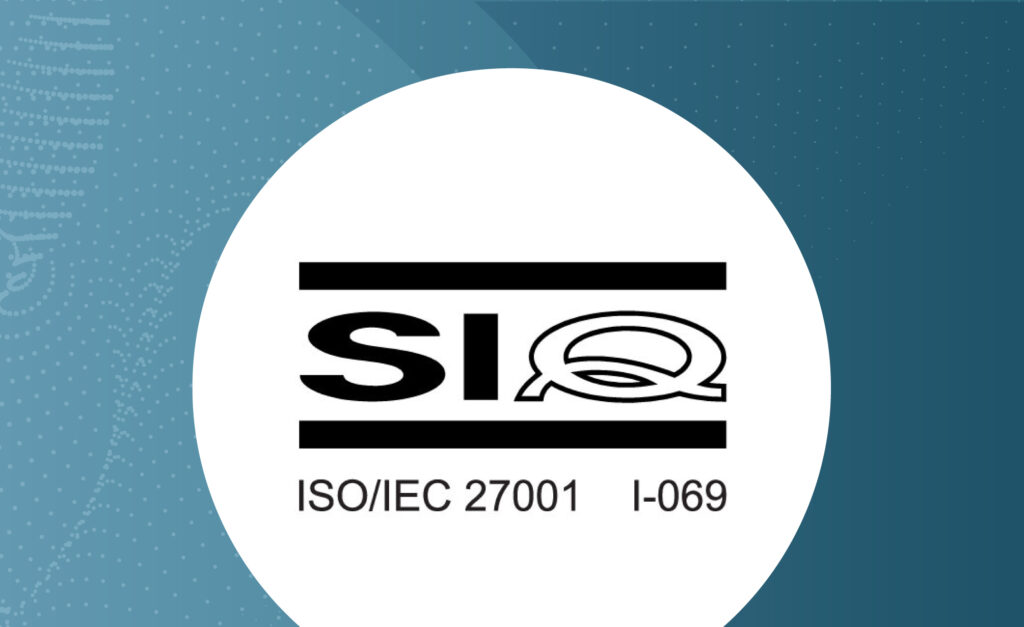 With another successful passing of the ISO/IEC 27001 external audit, Genialis redoubles its commitment to data confidentiality, integrity, and availability
BOSTON, UNITED STATES, August 29, 2023 EINPresswire.com
Genialis, the RNA-biomarker company, today announced it has successfully passed ISO/IEC 27001 external audit, verifying its compliance through May 2024. This is the sixth consecutive year the company has earned this merit, validating Genialis' commitment to securing its customers' most sensitive and valuable data.
Genialis is a computational precision medicine company dedicated to transforming healthcare through data. In today's rapidly evolving digital landscape, where organizations face increasingly sophisticated cyber threats and data breaches, safeguarding sensitive information has become an utmost priority.
ISO 27001 provides a robust framework that enables organizations to establish, implement, and continually improve their information security management system (ISMS). By adhering to ISO 27001's comprehensive requirements, Genialis affirms its promise to clients and patients globally to manage risks, protect sensitive data, and ensure information confidentiality, integrity, and availability.
"Data is more than just information; it forms the lifeblood of scientific discovery and personalized patient care. Our data-driven solutions bring about scientific discoveries, optimize clinical trials, and enable personalized patient care," said Miha Stajdohar, co-founder and chief technology officer at Genialis. "Genialis has ingrained data security as a fundamental part of its operations to safeguard the confidentiality, integrity, and availability of the data entrusted to us and to further build the trust with our clients and collaborators."
Throughout the company's six-year information security journey, ISO 27001 has played a vital role in shaping Genialis' pursuit to deliver benefits and hope to patients and their families. In 2024, Genialis plans to transition to the new version of the ISO 27001: 2022 standard, which will renew the original certificate for the third time.
About Genialis
Genialis, the RNA biomarker company, is creating a world where healthcare delivers the best possible outcomes for patients, their families and communities. ResponderID™, Genialis' machine-learning-driven disease modeling platform, delivers actionable biomarkers and optimally positions novel drugs to accelerate translational research, streamline drug development and ensure the best possible clinical care. Genialis is trusted by pharma and diagnostics partners, and together, we are transforming medicine through data. For more information, please visit www.genialis.com.
Media Contacts
Andrea Vuturo
Vuturo Group for Genialis
andrea@vuturo.com
+1-415-689-8414